assalamualaikum w.b.t
hey, are you craving for some, certain food right now?
like this?
or maybe this?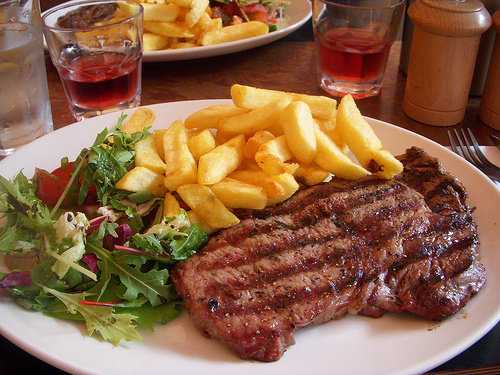 tell you what, i do, BADLY!
i had cake last week when my friends an I celebrated Ann's birthday. the cake was okaylaahh..
oh ya, that night, I also had blueberry cheese wafer, coconut yoghurt which taste like uhh coconut shake, ayam pindang which is a bit like asam pedas but less 'kaw',
mixed vege. ohhhh, awesome!
btw, i'm craving for any Secret Recipe cakes or anything similar like the blueberry cheese cake or chocolate indulgence. yummmeh!
plus, i'd like to have steak. this afternoon, directly after class, i cycled to the nearest Waroeng Steak and Shake, hoping to have a steaky lunch with maybe some juice.
but, my hope was totally crashed as i reached the not-so-near reastaurant, it wasn't opened yet! so saddddd that i almost cry, oh, i did cry....internally.T_T
then, i had the regular lunch i always had; nasi padang+lele.
and for dinner, i had plain rice+fried egg+kicap.
bored huh? still, itu adalah rezeki juga right? alhamdulillah..kenyang:D
btw, when you look at the pictures above, do you feel your mouth a bit watery? if you do, that's because when you smell, look, or even thinking of food, it will stimulate more saliva secretion. FACT!
p/s: I think this post is kind of pointless. don't you think so? heeee:D